Did you know that every SendThisFile plan (including Free plans) includes a FileBox?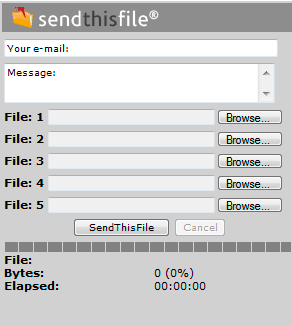 A FileBox is an easy and secure way to receive large files for business or personal use.
2. Create a FileBox. We will host your FileBox or you can copy our HTML to your site.
3. A URL link for your FileBox will be created, share it with anyone!
4. Once a file arrives, click the link in the email notification to download the file.
To learn more on how to set up your FileBox, click here.