---

"SendThisFile replaced a home-grown web utility that allowed our global associates, customers, and vendors to use file-upload to instantly get very large files to each other. ... The best part of the service is that SendThisFile takes care of the maintenance and technical support for the users."
Deborah Franke, Social Media Evangelist/Process Systems & Solutions
Emerson Electric Co.
---
---

"It's been excellent. The notifications they give both the recipient and the sender are excellent. There's no need to train anybody - you can just send them the hyperlink. They keep communication going both ways. I have absolutely no complaints."
Don Sinclair, I.T. Manager on sending files with SendThisFile
Continental AG
---
---

"Our faculty and staff all use the service and it's filled a big need. One thing I appreciate is the transfer system's extensive spam and anti-virus features, which is not a small thing for us. They are a great group of people to work with."
Geoffrey Strom, Biomedical Communications, St. Louis University
Saint Louis University
---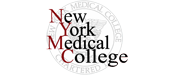 "It's been a huge help for us. With the strict guidelines of HIPAA compliance laws, it was valuable for us to use something that is secure and easy to use. It's customizable and they've eliminated the pop-ups ads. And the assistance they've given us has been great. The help and support were seamless - we were up and going within minutes."
Richard Wilson, Assistant Dean for Finance and Administration
New York Medical College
---

"SendThisFile always works quickly and efficiently and is extremely user friendly."
Karen Rubenstein
GCNY Group
---

"I like that when I send a file to a client I get a reply right to my email telling me it's been downloaded."
Philip Taciak,
FCI Creative
---

"It's easy. Not a lot of steps. It's reliable and the notifications are fantastic! It's nice to know that my file was received."
Thom Richter,
The Graphics Company
---

"Security is top notch. Encryption and password protection is great for our clients. They demand it."
---

"SendThisFile is very straightforward. It's easy to use and easy for our clients to adopt."
Marc Konik,
Pure Red Integrated Marketing
---

"SendThisFile is very reliable and easy for our clients to use."
Steve Donachie,
Associated Photo & Imaging
---

"SendThisFile is simple to use. I can easily create dropdowns, email addresses, and other custom fields to integrate with our website."
Brian Brunning,
FX Design Group
---

"Our customers send us large files every day. SendThisFile is our trusted solution."
Charles Eckert,
TradeShowPlus
---

"I love the fact our customers can upload any size file. It puts my mind at ease because it is a pleasant experience for my customers."
Marvin Farr,
Colorplak Custom Picture Framing