Site integration has never been easier or more powerful
Overview
Every SendThisFile account comes with a FileBox to receive large files. SendThisFile can host your FileBox for you, or, if you have a website you can put our easy-to-use FileBox on your website. Allowing you to keep users on your website longer, since they won't have to navigate elsewhere to send you a file. This powerful feature brings added value to your homepage, giving your visitors the advanced features and added capability that only an experienced company like SendThisFile can provide.
To put your FileBox on your website:
Sign-in to your account.
Create your FileBox.
Copy the HTML code we create for you.
Paste the code on the page of your website where you want your FileBox to appear.
The code will embed our FileBox onto your website and you may begin receiving files to your SendThisFile account. The FileBox you put on your website can be customized with your logo and colors to match your branding.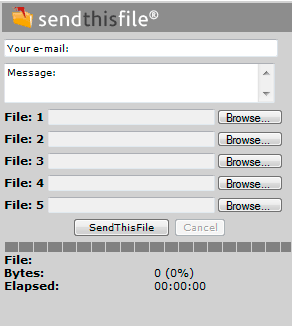 100% Customizable
You can fully customize a FileBox that you have chosen to host on your website. Add your logo and change colors to match your brand or go further by adding custom input fields or changing the height and width of the FileBox size.
SendThisFile notifies both senders and recipients via email notifications. Every time you send a file to someone, they receive an email with a download link. When a file expires, you are notified via email.
For a fully branded experience, you may change the layout and text of notification emails. You can also set up SMTP, so that email notifications come from your email server (e.g. bob@company.com) instead of SendThisFile.