back to Industries
Share BIM Files, CAD Diagrams & More
Our world continues to grow larger all the time, as do the files you and your fellow architectural professionals share. In an industry that relies on security and efficiency, you can't afford not to rely on SendThisFile. Our large file transfer products meet or exceed most industry standards, protecting your critical data at every point of the exchange. Forget FTP and email, which hardly have the security nor capacity to support your business, and adopt a digital solution that's both reliable and capable of reducing file management overhead, too.
Simple, fast, secure is the cornerstone of what your architectural firm requires to exchange files with clients, engineers, construction contractors, and even printers. Your most massive files -- like CAD diagrams, BIM files, 3D visualizations, and blueprints -- are protected by 128-bit TLS end-to-end encryption (and 256 bit AES while at rest), giving you and your partners peace of mind every time. The faster and more protected your files, the more you can focus on the minutiae of the project at hand.
When the pillars of the AEC industry collaborate, that communication must be effortless and flawless. That is exactly what SendThisFile's customizable file sharing solutions can offer. Let us work with you to design a data solution that suits the dynamic needs of your firm.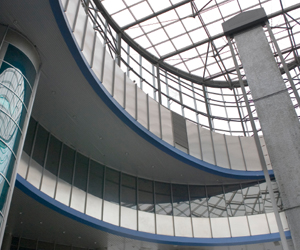 No Credit Card Required