back to Industries
Secure Data Sharing For Government Agencies
Few entities have as much private data to secure as do government agencies. Serving individual municipalities throughout the U.S., state congressional offices, and nearly every major branch of the federal government, SendThisFile is a trusted, relied upon partner. The amount of secure file sharing these agencies process requires a solution that has no limitations on file size, an efficient process, and stands up to a breadth of compliance standards. We not only meet these expectations, we operate well beyond them.
Retiring the convoluted FTP system and employing a solution that easily outperforms email capabilities gives our clients an effective way to exchange information that is safe, protected, and even easy to use. Election data, audits, tax documents, budgets, subsidized loans, research studies, development plans, new bills and laws, court filings -- there is truly an endless list of actual uses our government clients put to work through SendThisFile's secure data sharing technology.
For a customized solution that is able to serve clients with the highest amount of red tape and bureaucratic regulations, look to SendThisFile. Not only can our large file transfer products seamlessly become part of your daily operations, but they'll provide the assurance you need to securely work in a digital space.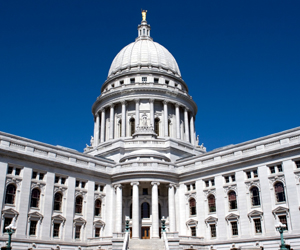 No Credit Card Required